Services & Support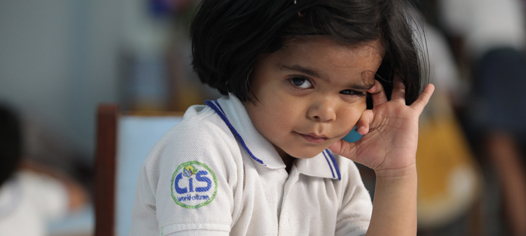 Service and Support
India's first franchise group that gives you the opportunity to grow from a pre-primary to a primary school and beyond.
Besides know-how, branding and support for start-up, Nurture Mini Planet provides standardization across its different locations through world class assessments, curriculum, teachers training and supervision of quality.
What does Nurture Mini Planet Franchisee Get?
Business expansion support
Administration and management training
Classroom / teacher kit
Student kit
Design of atmosphere, colour scheme, etc.
Academic Support
Yearly, monthly and weekly timetable
Thematic lesson plans
Guidelines for festivals and events
Guidelines for parents' participation and syllabus
An outcomes based curriculum, assessment and reporting system based on a mix of pedagogies, supported by research and evidence.
Guidelines for teaching in all subjects
Teacher empowerment and motivation
Improved practice through sharing
School audits that improve quality, motivate and assist teachers
Training
Two days training for management / admin staff, PROs and teachers
Needs based training twice a year
Support for quality of implementation and unannounced audits
On-line and email support 24/7
Parent Support
Parent handbook
Parent self-analysis and report cards
Handbooks and planners for every teacher
A Rounded Education of Body, Mind, Heart and Spirit.
Where every child is treated as special
Where every child is nurtured for life.
Where every child excels.
Started by educators
Shaped in real classrooms
Guided by vision
Grounded in research
Based on travel to and first-hand study of education in 38 countries