Requirements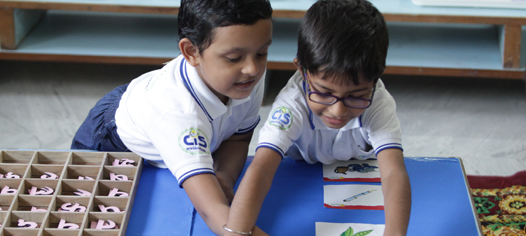 Who can take?
A corporation that wishes to start a corporate based day care or pre-school.
An individual who wants to start their own preschool or school and needs both branding and support to help establish their preschool or school.
Mini Planet Schools (Options 1, 2 & 3 below) may be run as a private concern such as a proprietorship in the name of the owner. Non-profit status is not required for a preschool or a primary school. Non-profit society or trust is necesary to run a secondary school (Class IX and above: Option 4).
Option 1 PRESCHOOL (Toddlers, Playgroup, LKG, UKG)
Nurture Mini Planet Star Preschool: A 5,000 sq ft plot of land with custom-built preschool (a 10 room design concept given by Global Classroom). Capacity 400+ students.
Nurture Mini Planet Preschool: Playground along with 3-4 rooms (400 sq ft each); absolute Minimum 2 large rooms. Capacity 50 to 150 children, or double this number in two shifts.
Options 2 & 3 PRIMARY SCHOOL: PLAYGROUP TO CLASS II OR V
Nurture Mini Planet Star School: A 10,000+ sq ft plot of land with custom-built school (design concept given by Global Classroom). Capacity 800 students
Mini Planet School: Playground along with 5-8 rooms (400+ sq ft each). Capacity 200-300+ students
Option 4 JUNIOR, SECONDARY OR SENIOR SECONDARY SCHOOL
Ask for brochure or visit: www.GlobalClassroom.in
There are two options of a building:
a) Construct a custom made building for Nurture Mini Planet.
Land Requirements: 5,000 square feet (Nurture Minimum 3,000), and ideally 10,000 or more. Get prototype designs from GCPL. Your own architect or one recommended by GCPL may be used. GCPL design incorporates BALA—Building as a Learning Aid, and environmentally sustainable systems
b) Utilize an existing building you have.
Space Requirements: Four rooms of 400 square feet are a Minimum and ideally bigger and more classes. A custom-built preschool has a Minimum of 600 to 800 square feet rooms. GCPL provides a range of classroom materials that are accessible to the child at his / her level. This requires space. In addition, some minimum amount of outdoor playground space is needed for children to play and also for children to grow things on.
If you have a smaller space and no playground, especially in a crowded city, please apply and Global Classroom will review what can be accommodated.

Services & Support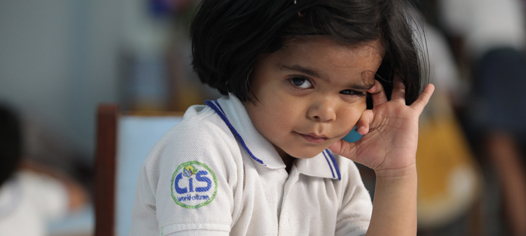 Service and Support
India's first franchise group that gives you the opportunity to grow from a pre-primary to a primary school and beyond.
Besides know-how, branding and support for start-up, Nurture Mini Planet provides standardization across its different locations through world class assessments, curriculum, teachers training and supervision of quality.
What does Nurture Mini Planet Franchisee Get?
Business expansion support
Administration and management training
Classroom / teacher kit
Student kit
Design of atmosphere, colour scheme, etc.
Academic Support
Yearly, monthly and weekly timetable
Thematic lesson plans
Guidelines for festivals and events
Guidelines for parents' participation and syllabus
An outcomes based curriculum, assessment and reporting system based on a mix of pedagogies, supported by research and evidence.
Guidelines for teaching in all subjects
Teacher empowerment and motivation
Improved practice through sharing
School audits that improve quality, motivate and assist teachers
Training
Two days training for management / admin staff, PROs and teachers
Needs based training twice a year
Support for quality of implementation and unannounced audits
On-line and email support 24/7
Parent Support
Parent handbook
Parent self-analysis and report cards
Handbooks and planners for every teacher
A Rounded Education of Body, Mind, Heart and Spirit.
Where every child is treated as special
Where every child is nurtured for life.
Where every child excels.
Started by educators
Shaped in real classrooms
Guided by vision
Grounded in research
Based on travel to and first-hand study of education in 38 countries